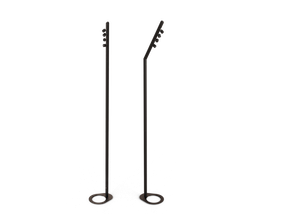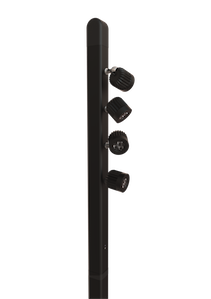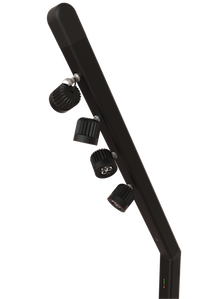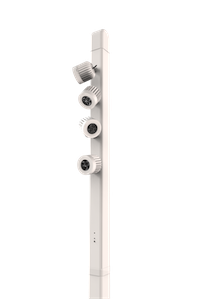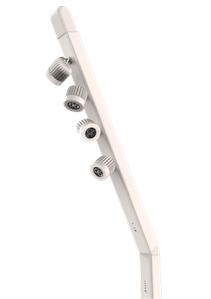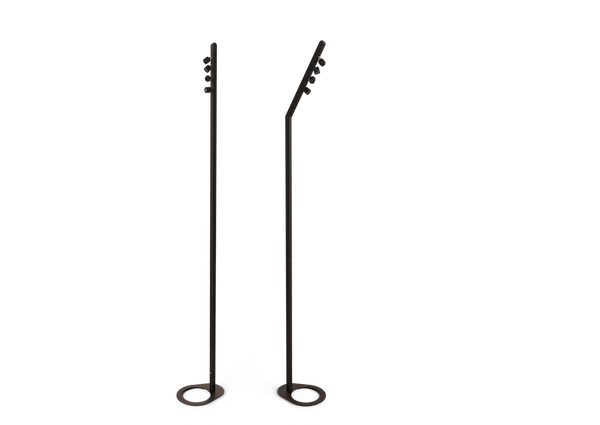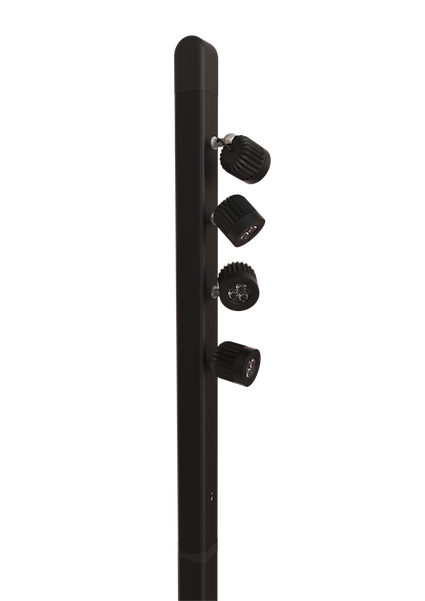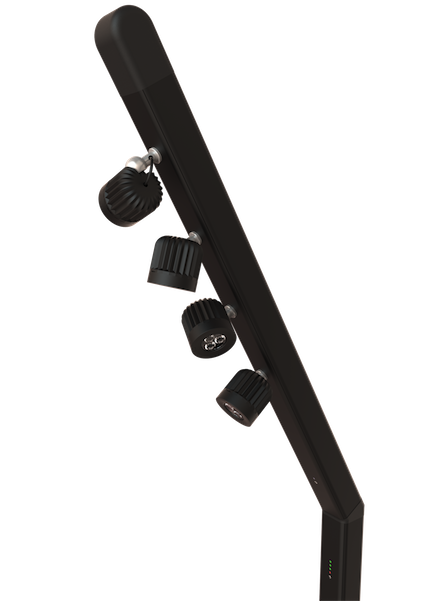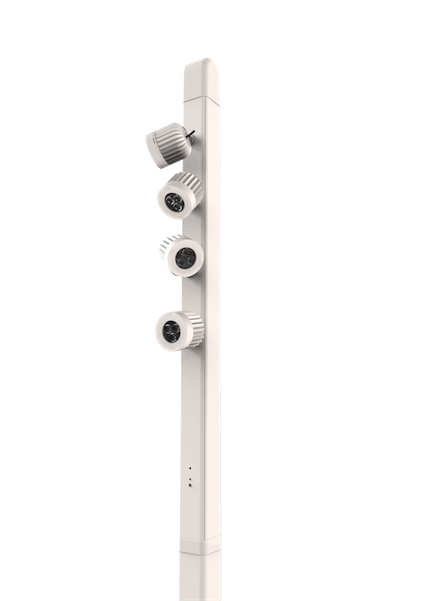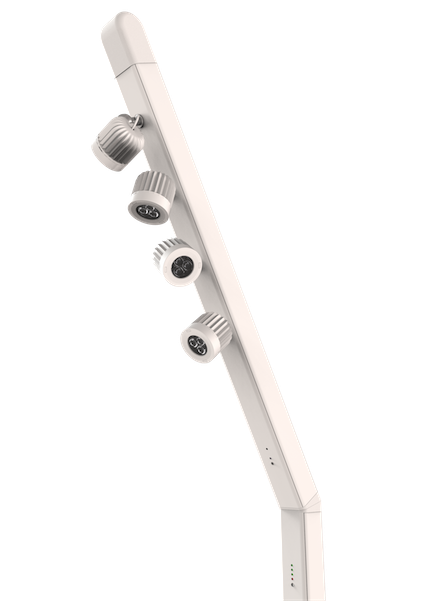 T4 et T4 Color
The universal lighting mast
A minimalist design with precise attention to detail, a large autonomy, a powerful and directional light and a surprising assembly system, meet the assets of the latest in the series.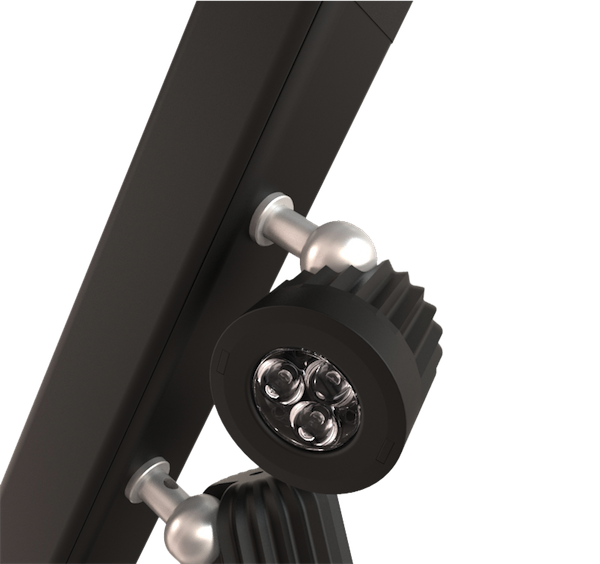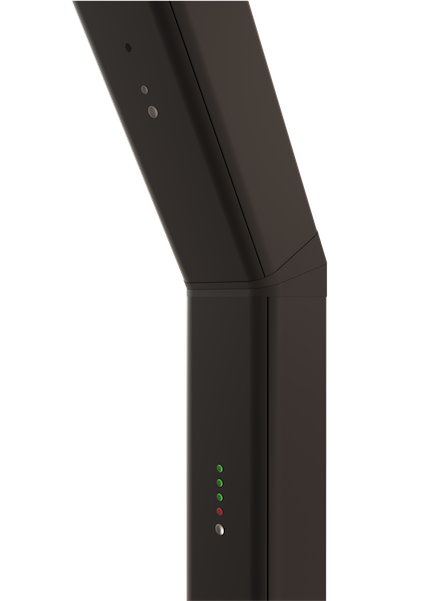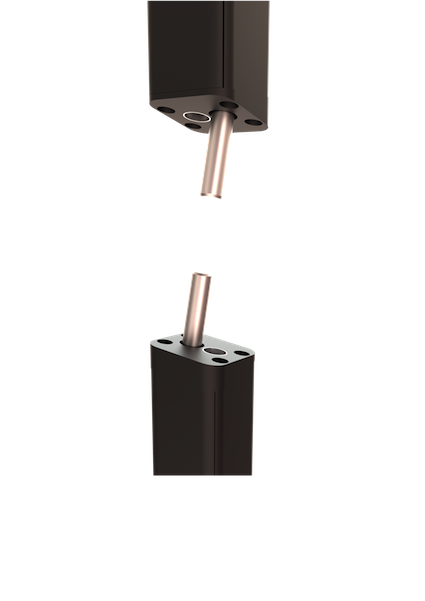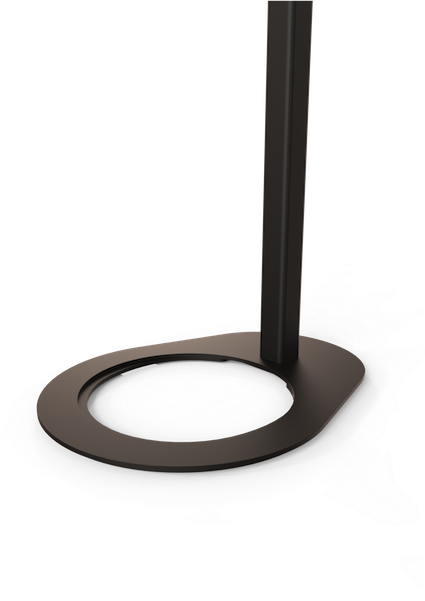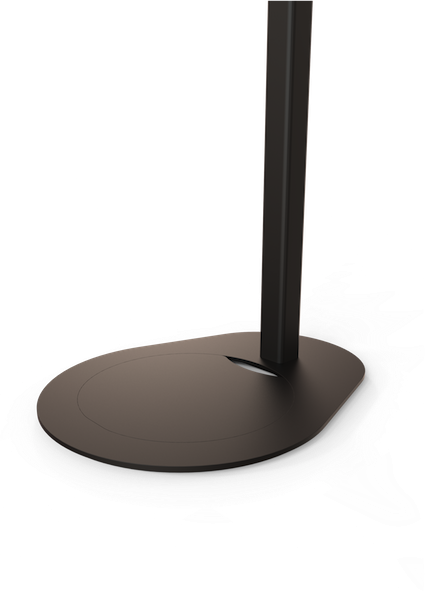 Version RVB
2020 will have marked an entire generation, re-defining concepts of freedom, solidarity and engagement.
The T4 Color is the expression of this new energy, this rediscovered freedom, so essential to change.

Latest release of the T4 range, the T4 Color is the first RGB lighting mast.

So what are we waiting for ? Release the Color !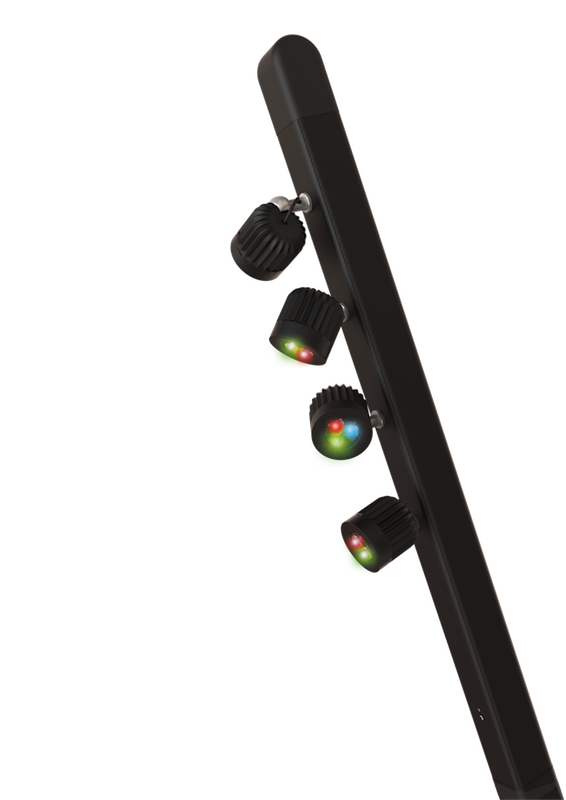 Passez votre souris pour plus d'infos
Vertical or inclined
180° rotation
Hermalink® and Hermatwist® assembly systems
Finish
Powder-coated epoxy paint
Black or white

Light efficiency
4 x 4.5 W
CCT tunable White, 3000K, 4000K or RGB
Integrated dimmer
Composition
Reversible head (vertical or inclined) including 4 spotlights + Li-Ion battery module + Extension module + Base
Materials
Extruded aluminium profile 6106T5
AS13 Injected aluminium Spotlight
Hermalink® and Hermatwist ® : injected polypropylene and stainless steel pins
HF cap : injected 6-6 polyamide
Steel base
Finition
Powder-coated epoxy paint
Anthracite grey (2100ST) or White (RAL9003 fine texture)
Contact us for colour customization
Colour temperature
Blanc variable (3000K - 4000K - 5000K)
RGB
3000K
4000K
Autonomy
30 to 110h depending on the setting
Dimensions
Vertical : 2,36m
Inclined : 2,30m
DMX HF
Integrated
With Lako RF remote (additional)
Or with RF transmitter (additional)
Warranty
2 years
Li-Ion battery 6 months in normal use
Class
On battery : Class I
On mains : Class II
Flightcases
Waterproof cases for 2 or 3 T4
Battery and autonomy
Integrated batteries (Li-Ion 14,8V 150Wh)
Up to 110h autonomy
Option upon order
Colour temperature
CCT White tuning from 3000K to 5000K
3000K
4000K
Optical lenses
Standard : 26° / 35° / asymetrical 39°x24°
Plateau stack


---
Designed for 4 cases

• Height : 13,5 cm
• Width : 44 cm
• Length : 118 cm
• Weight : 10kg

Carrying case


---
Designed for 2 or 3 T4
Designed for 2 or 3 T3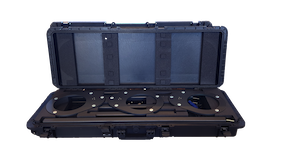 • Height : 16 cm
• Width : 45 cm
• Length : 117 cm
• Weight : 8kg

CCT WHITE TUNING


---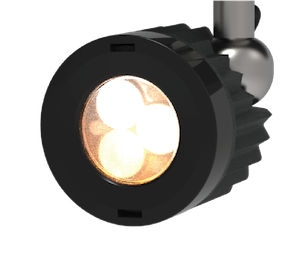 3 LED per spot : 3000K, 4000K and 5000K
18W (4 x 4,5 W)
Programmable
Remote-controlled
WARM WHITE


---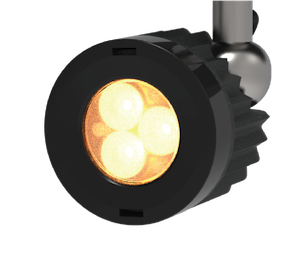 3 x 3000K LED per spot
18W (4 x 4,5 W)

neutral White


---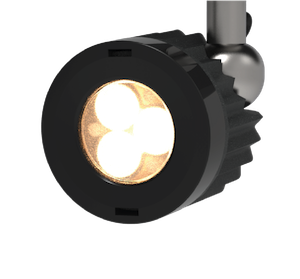 3 x 4000K LED per spot
18W (4 x 4,5 W)
On mains (without battery)


---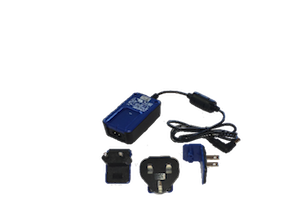 100-240V AC / 50-60Hz external power supply
15V DC / 1,2A • Interchangeable AC plugs
Designed for fixed installations
Guides
and Data Sheets
---
Do not hesitate to consult / download our documentation for more information about our product
Download 3D views T4 et T4 Color