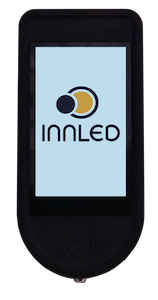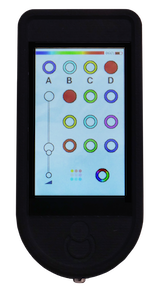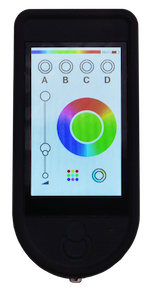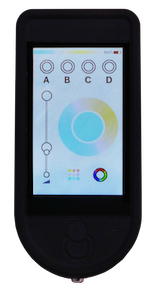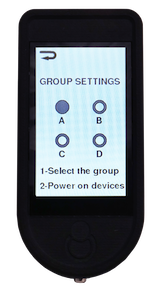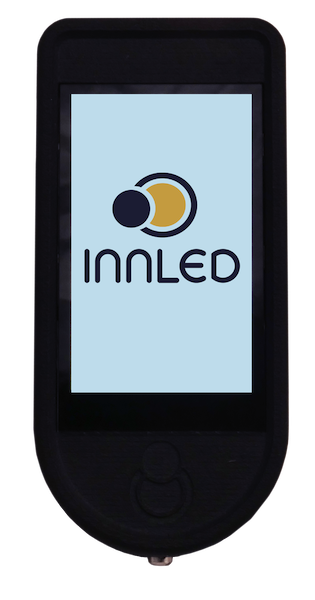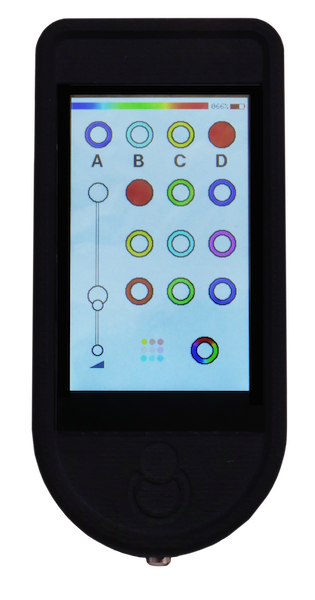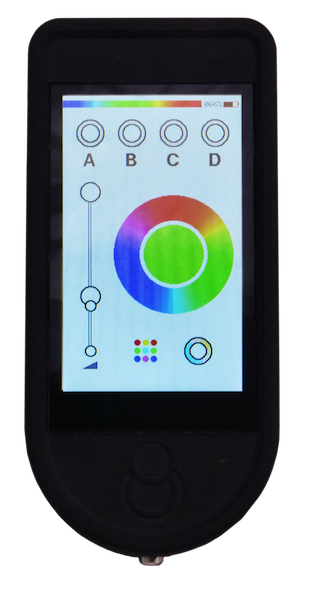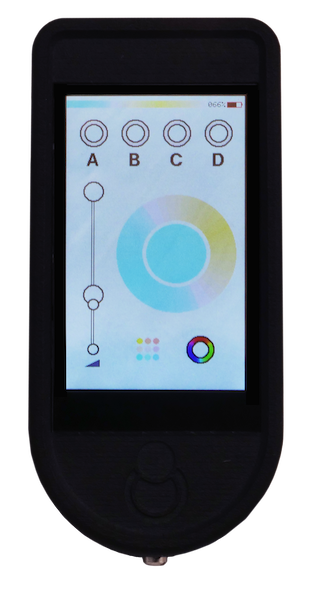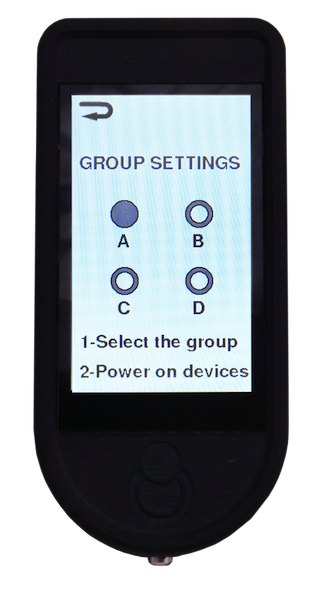 La'ko
The RF remote
The remote control LAKO reveals its new design !

The LAKO is a remote control with an integrated HF transmitter which allows one or more products to be controlled remotely.
Address your products on 4 distinct groups and control them separately or not and manage the light in different spaces simply.
Une interface simple et intuitive
Its interface offers a simplified navigation between several functions :
- an "Assignment" page

- a group, color and intensity management page
Whether your products are CCT tunable white or RGB you can select a pre-programmed color (Preset) among 9 or select a specific color with the color wheel.

Simple.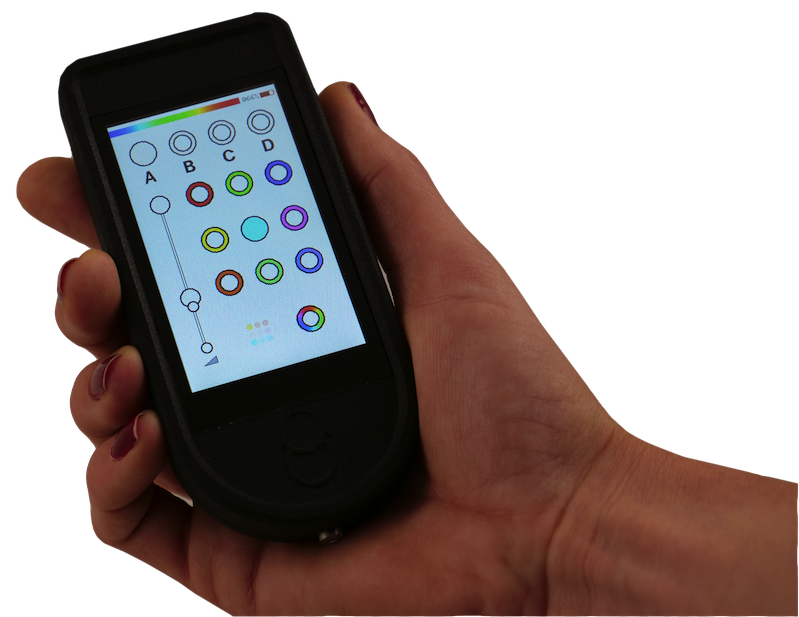 Passez votre souris pour plus d'infos
Adapted to all the range
Lighting masts T3 and T4
K3 bar
Hariz lamp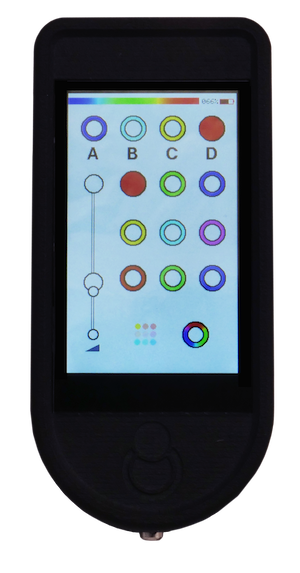 4 DMX groups
Integrated group assignment
General dimmer
Ergonomic
Light
Supplied safety strap
DMX HF
Integrated transmitter
2,4GHz band
Norm
W2.4EC-DMX-A and B
IP20
Classe III
Affichage
Tactile screen color LCD
3,2 inches
Addressing
4 fixed groups (DMX 001, 009, 017, 025)
Option upon order