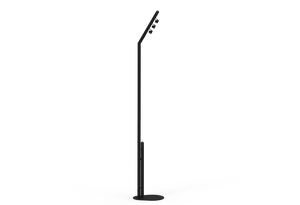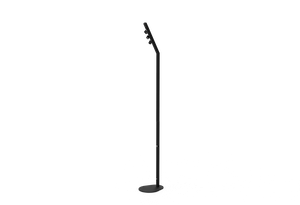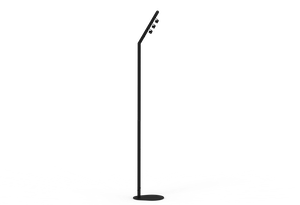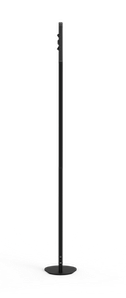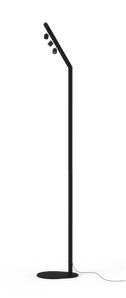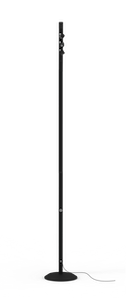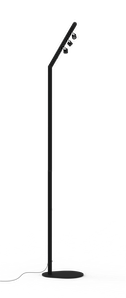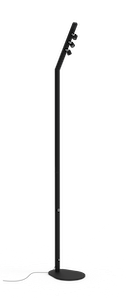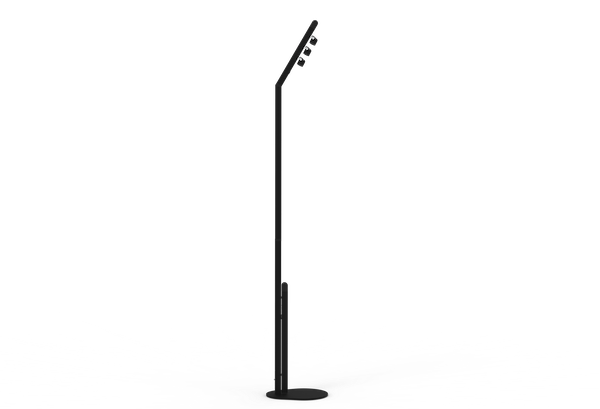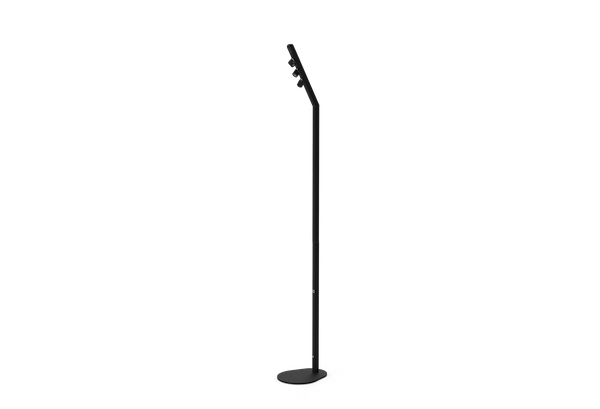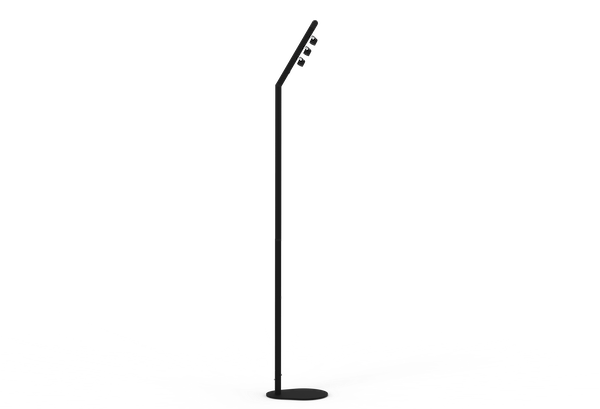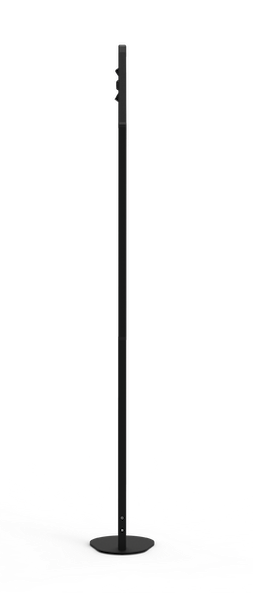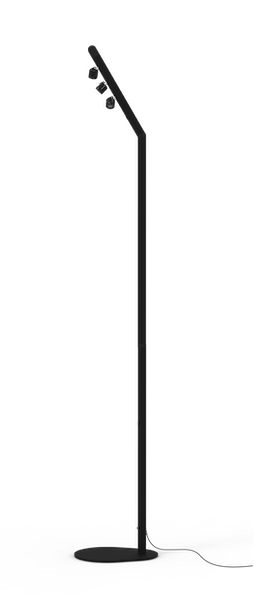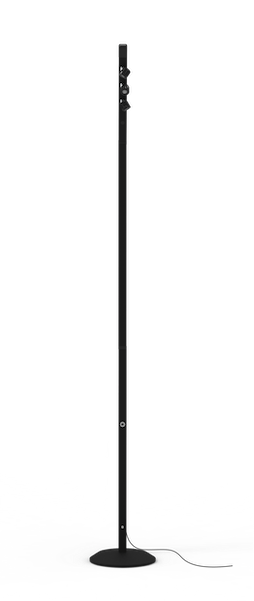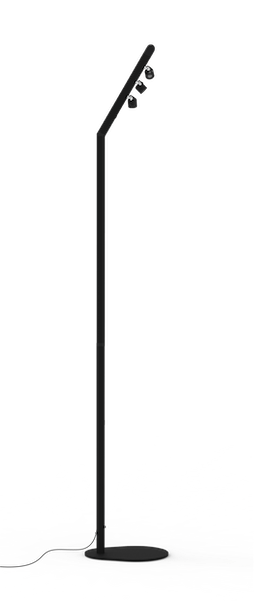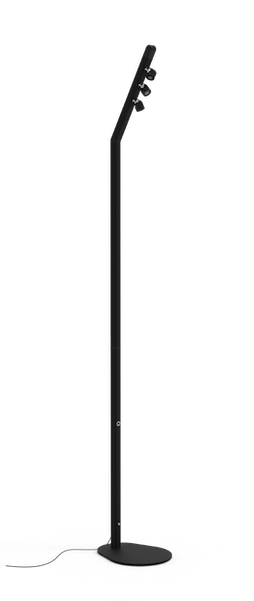 T3
The lighting mast for fixed installations
The new T3 mast is the first mast of the range on mains.

It is designed to meet the needs of your various projects from interior designing to integration, in sectors as varied as events, museography,
hospitality, catering, retail or office spaces.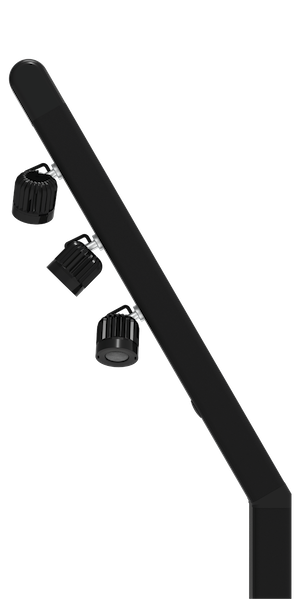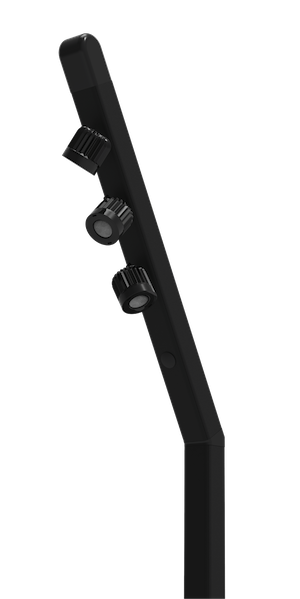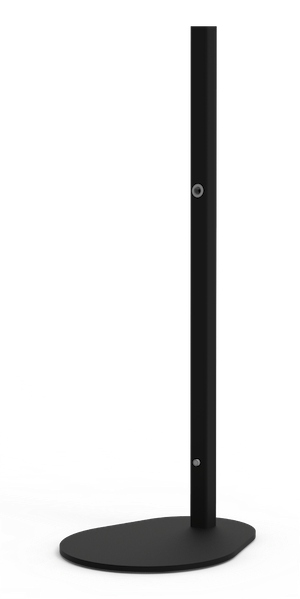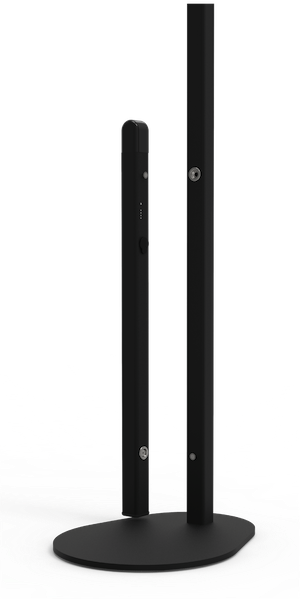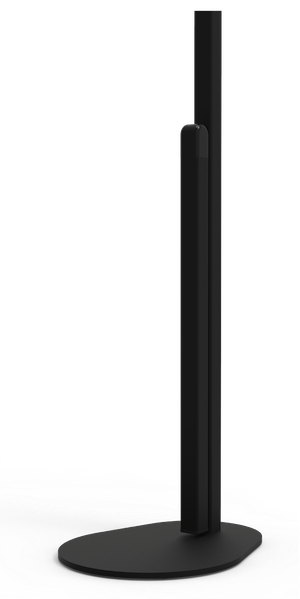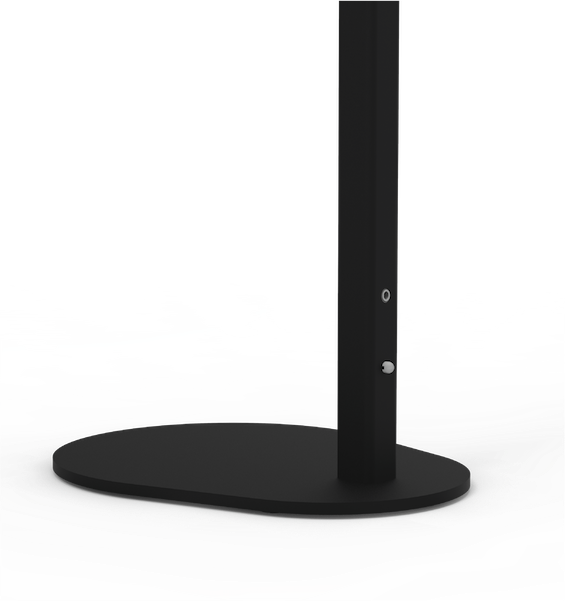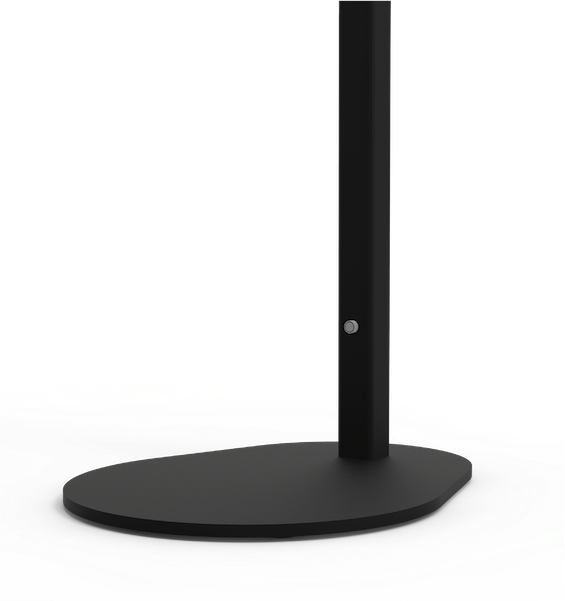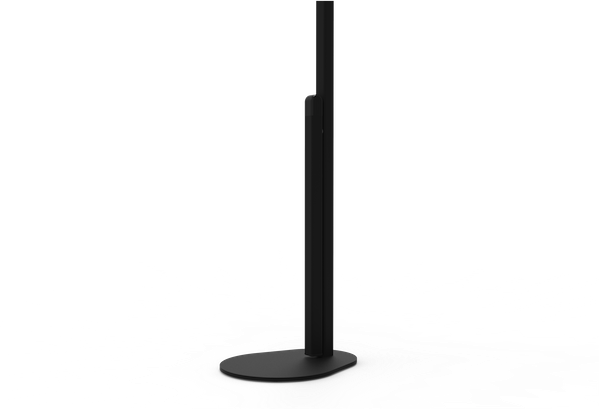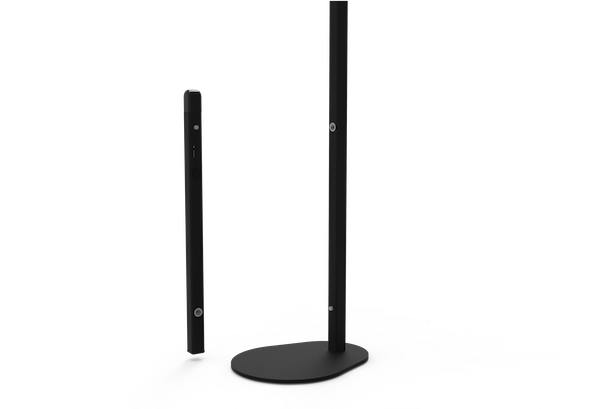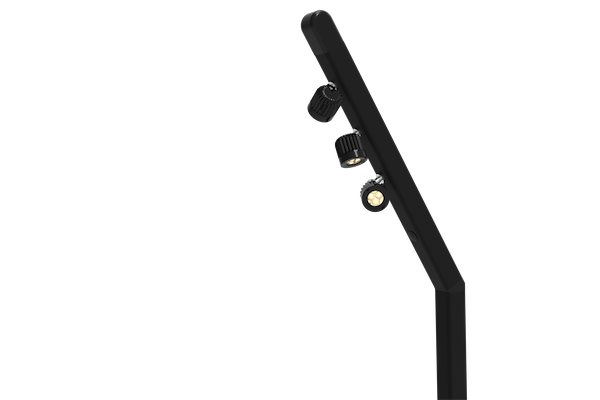 Add the features you need
Choose from multiple options to create a mast which includes the
essential features for your activity or venue; enjoy the product and its
surprising simplicity !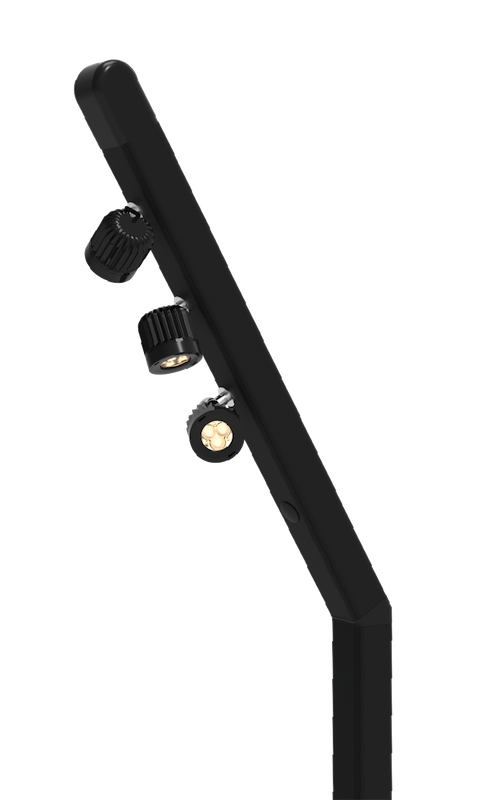 Passez votre souris pour plus d'infos
Pilotage à distance (option)
• Télécommande Lako
• Émetteur DMX
LED CCT Blanc variable (option)
• 3 LEDs par spot : 3000K, 4000K, 5000K
• 13,5W (3 x 4,5 W)
Embase ajourée (option)
• Acier
• Révèle et met en lumière parquets, marbres et sols classés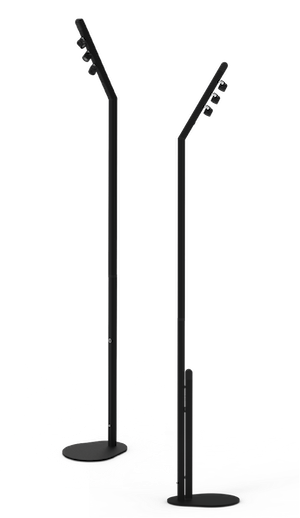 LED HIGH CRI >90 (option)
• Spots équipés de LED CREE XPG2-HE avec CRI > 90
• Idéal pour l'éclairage Broadcast ou Muséographique
Batterie amovible (option)
• Batterie Li-Ion 14,8V 50Wh
• Système aimanté Plug-and-Play
• 6h à 30h d'autonomie
• Chargeur rapide 90 à 240V AC
• 14,4V DC 1,5 A max
Malette étanche
• Pour 2 x T3 + batteries OU 3 x T3 sur secteur
• Dim. ext. 1177 X 440 X 158 mm
Composition
1x Tête inclinée à 3 spots LED orientables l=370mm 2x Rallonges l=850mm 1x Embase pleine Embase ajourée en option
Materials
Tube and spotlights : alumin- ium
Base : steel
Finition
Peinture époxy thermolaquée
Noir RAL 9005 fine texture
External charger
(Option batterie : chargeur 4 cellules Li-ion - courant de charge constant 1,6A - tension constante 16,8V
Colour temperature
Standard : 3000K ou 4000K
(à la commande)
CCT Blanc variable en option
LED HIGH CRI >90 en option
Autonomy
6h à 30h en fonction du réglage du dimmer (avec option batterie amovible)
Weight
Sur embase batterie : 10,5kg • Sur embase large : 5,5kg
Alimentation
Secteur ou chargeur externe (option batterie amovible)
Norm
Classe II
IK08
CE
EN 60598
Sur transformateur : Classe II, IP20, IK08, CE, EN 60598
Connexions
Bloc secteur externe fournis
90 à 240V AC - 18V DC - 1,5A
Flightcases
Conditionnement en carton
Conditionnement en malette (option)
Battery and autonomy
Batterie amovible 50Wh - 14,4V
Option upon order
Finition
Epoxy-coated paint
In stock : Black RAL9005
Upon order : Contact us for any other RAL colours
Height
Standard : 2,30m (intermediate tube 1,25m)
Upon order : 2,05m (intermediate tube option 1,05m)
Colour temperature
Standard : 4000K (neutral white)
Upon order : 3000K (warm white)
Optical lenses
Standard : 16°
Upon order : 6° / 26° / 46° / asymmetrical 38°x21°
External charger
Battery base
Power supply : 90 - 240V AC Connector : Mini XLR3 Neutrik Autonomy : 30h / 1 TecnoPar or 10h / 3 TecnoPar
Large base
External power supply 110 - 230V AC
24V DC on Mini XLR3 Neutrik
Plateau stack


---
Designed for 4 cases

• Height : 13,5 cm
• Width : 44 cm
• Length : 118 cm
• Weight : 10kg

Carrying case


---
Designed for 2 or 3 T4
Designed for 2 or 3 T3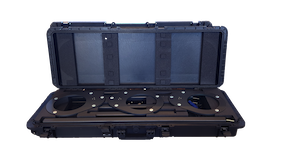 • Height : 16 cm
• Width : 45 cm
• Length : 117 cm
• Weight : 8kg

CCT WHITE TUNING


---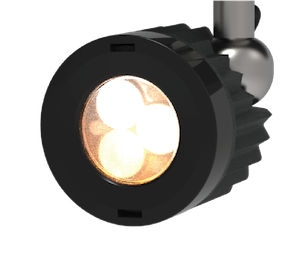 3 LED per spot : 3000K, 4000K and 5000K
18W (4 x 4,5 W)
Programmable
Remote-controlled
WARM WHITE


---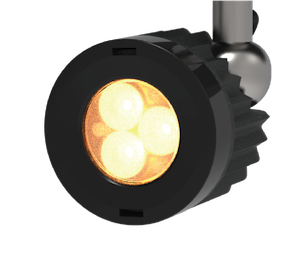 3 x 3000K LED per spot
18W (4 x 4,5 W)

neutral White


---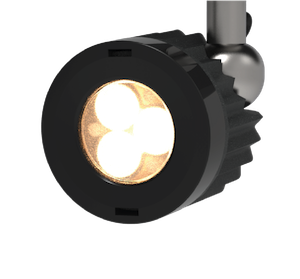 3 x 4000K LED per spot
18W (4 x 4,5 W)



---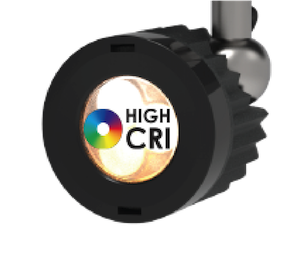 Guides
and Data Sheets
---
Do not hesitate to consult / download our documentation for more information about our product